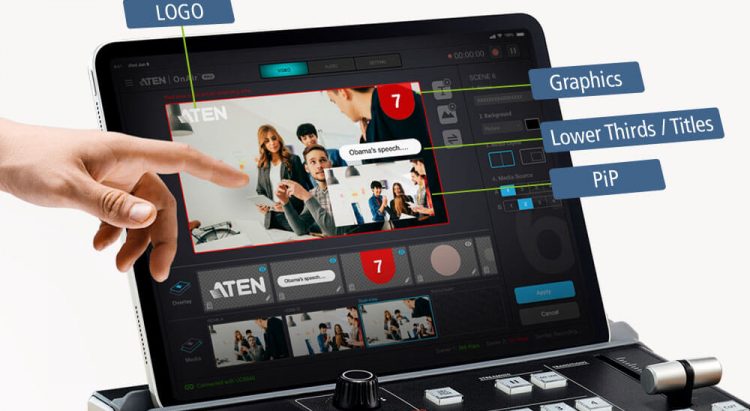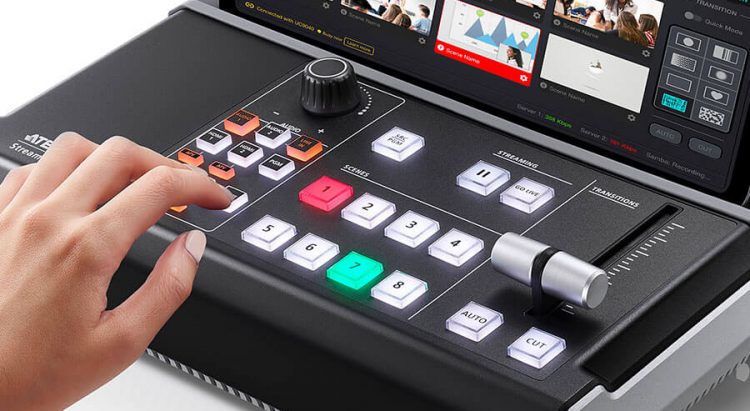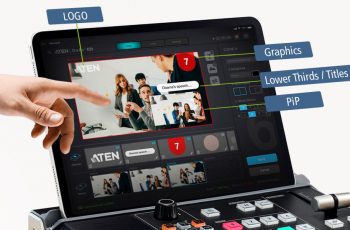 ATEN StreamLIVE™ PRO All-in-one Multi-channel AV Mixer
Features:
All-in-one design to simplify streaming workflow – Integrates 1080p video capture, video recorder, video switch, streaming encoder, video converter, video splitter, and audio mixer
Professional-quality live streaming everywhere – Compatible with every major platform and can livestream to two platforms at the same time from virtually anywhere
Description
All-in-one Brings It All Together
ATEN UC9040 StreamLIVE PRO is an innovative all-in-one 4-port HDMI AV mixer, packed with direct streaming, direct recording, and scene-based switching capability. It is optimized for the easiest operation and uses iPad to replace a computer and a monitor for controlling, preview monitoring, real-time editing, and arranging elements into your program mixing, thus reducing the complexity of your livestreaming setup's equipment and cabling. It is literally a live production studio in a box but with extremely powerful features.
Call Now!
0333 344 3070
Beldham House, Parr Road, Stanmore, HA71NP,
United Kindom